Meet the world's first BI platform for the payment industry
Business Intelligence is a daunting commitment. No matter the size of your organization, accessing meaningful data about how your customers are purchasing your products is a multi-stage, and time-consuming process. Also, the more data you have, and the more systems you use, the greater the risk you run of turning your business intelligence initiative into a money pit.
Acies AI works closely with some of the world's top payment gateways, offering a turn-key business intelligence platform fueled by your payment data. The Acies platform arms you with answers to your most pressing business questions, and using proprietary machine learning, answers the questions that you haven't had time to consider. 
Richard Kapustin, CEO
Successfully scaled high growth businesses in private sector and Fortune 100 organizations.
Jonathan Keebler, CTO
Senior technology leader across multiple sectors, specializing in the architecture and scaling of SaaS platforms. Founder and CTO of ScribbleLive (Acquired 2019) and Sam:) (Acquired 2015).
Diane Faro, Advisor
A leader in payment and payroll processing. Prior to her CEO roll at JetPay, Diane held key executive positions at First Data and served as CEO of Chase Merchant Services.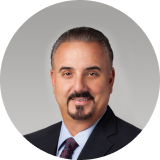 Michael A. Peters, Advisor
Mike Peters served as executive vice president and president of TSYS Merchant Solutions. In this role, he was directly responsible for the full P&L management portfolio of the TSYS merchant business.
Audrey Blackmon, Advisor
Seasoned payment industry leader.
Strategic roles at First Data, Vantiv and WorldPay.
Come build the next generation of analytics and business intelligence with us.